An exclusive, innovative and sustainable building. 4,355.54 sqm of open-plan, luminous, and modular work spaces, built using the finest materials.
A stand-alone Grade A office building located in Madrid's prime CBD. The property offers a GLA of 4,356 sqm arranged over five floors and features bright, flexible office spaces. Each floor comprises approximately 1,000 sqm, while the property also benefits from a large roof terrace and 65 underground parking spaces.
The property boasts excellent visibility and is ideal for housing a flagship corporate headquarters. Refurbishment works began in H2 2020 and were completed at the end of 2022. This project, the work of architects Fenwick Iribarren, has resulted in a new layout and building entrance, upgraded office and communal spaces, new fixtures and services and improvements to the façade. The main entrance is now at street level to the front of the building, enhancing its visual presence. The entire property has been let to a single top-tier tenant, who took up occupancy in late 2022.
Qualities
KRION® façade with floor to ceiling glass
Open-plan floors with the possibility of a two module division per floor
VRV heating & cooling system combined with photo-catalytic filters eliminating toxic particles, bacteria and virus
More than 80% of natural light in all floors
Office free height >2.60 m
Suspended ceiling with LED anti-dazzling lighting
Raised floor
Latest generation lifts
816 sqm
singular landscaping project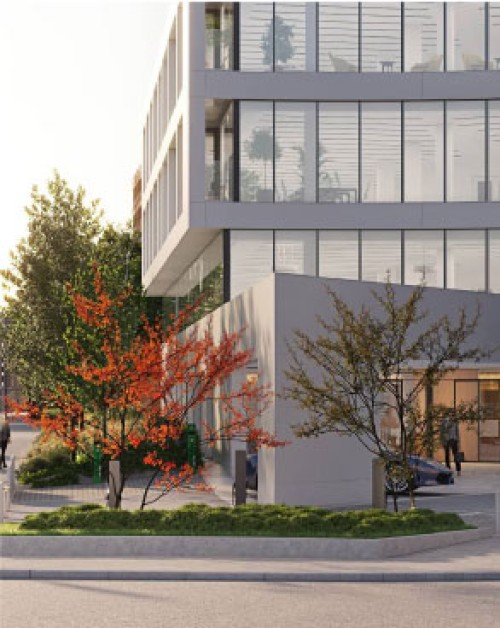 FROM FRAY BERNARDINO SAHAGUN 24 TO:
Cuzco metro station (L10)
11'
-
Adolfo Suárez Madrid - Barajas Airport
-
12'
Chamartín RENFE Train Station
-
10'
HOW TO GET THERE
Paseo de la Castellana at 3 min. by car; the airport is at 12 min. drive.
Subway lines 11 min. walking.
Technology & Sustainability
>600sqm
TERRACES AND GARDENS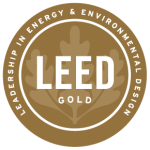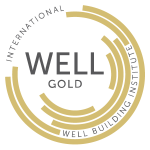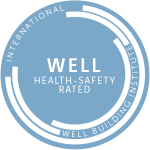 LEED® CERTIFICATION
The building has LEED Gold, WELL Gold and WELL Health & Safety certifications.
Natural light, beautiful views, clean air and stable temperatures. A number of studies have found that buildings with these certifications promote employee health and wellness, helping increase occupant satisfaction and productivity, reduce absenteeism at work and improve a company's image.
healthy space
Assurance of the highest cleaning and sanitisation standards, preparation against emergencies and access to health services.
INSPIRING EXTERIORS
816 sqm of garden designed by the recognised landscape designer Fernando Martos.
557.5 sqm terrace for events in the attic with two areas prepared for catering.
CONTACT

Paseo de la Castellana, 81
28046 Madrid
913 19 13 14