Office building designed by the renowned architectural firm, Rubio arquitectura, headed by Spaniard Carlos Rubio Carvajal.
Dune is a free-standing building on all sides, its floors are extraordinarily luminous, with a state-of-the-art curtain wall and a ratio of façade area per post well above normal office standards. In addition, the flexibility of the floor plan is enormous, since the structure is concentrated in the cores and exterior enclosures, leaving the floor free of pillars for any type of desired configuration. The building is also distinguished by a very high space efficiency, being prepared to accommodate one person for every 6 useful meters.
Qualities
Triple glazing with double argon-gas air chamber
Office headroom >2.85m
Air Conditioning V.R.V
Open plan floors. Divisible in 4 modules
100% natural light in offices
Access floor
False ceiling with LED lighting
4 state-of-the-art lifts + freight lifts
Sprinklers on all floors
> 2,500 sqm of gardens and terraces
2,200sqm
ON PLANTS 1, 2, 3, 4, 6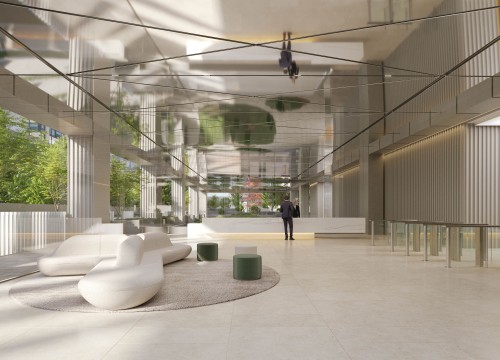 FROM AVDA. DE MANOTERAS, 28 TO:
Bus Stop (151, 154C, 173, 176)
5'
-
Metro Fuente de la Mora (C1, C10, Regional)
7'
-
Virgen del Cortijo Metro (ML1)
5'
-
Adolfo Suárez Madrid - Barajas Airport
-
9'
HOW TO GET THERE
Paseo de la Castellana at 6 min. by car; the airport is at 9 minute drive.
Technology & Sustainability
-30%
CONSUMPTION REDUCTION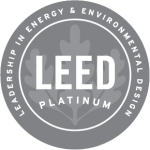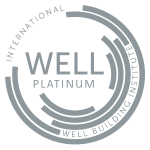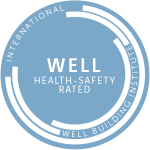 LEED® CERTIFIED BUILDING
Natural light, good views, clean air and stable temperature, bicycle parking … Numerous studies show that LEED® certified buildings promote the well-being and productivity of employees.
HEALTHY ENVIRONMENT
Spaces focused on promoting concentration in a pure environment thanks to highly efficient equipment. At Dune, we are working towards obtaining the WELL Platinum and WELL Health & Safety certifications, as well as achieving a grade B Energy Performance Certificate.
WELL-BEING INSIDE
Natural light in 90% of the stalls, with temperature, humidity and lighting control customised for each tenant.
Highest quality finishes for the highest performance against RITE standards (+30% better) No VOC content, with optimised ventilation and removal of contaminating particles with F9 efficiency.
CONTACT

Cl. de Suero de Quiñones, 34
28002 Madrid
915 95 90 00