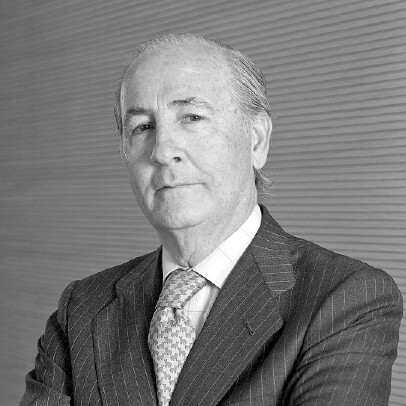 Mr. Luis María Arredondo
Chairman

Dear Shareholders:
Once again, I have the pleasure of addressing you as we publish our Annual Report.
I would first like to emphasise our profound gratitude for your continued support throughout 2020. We greatly appreciate the trust you have placed in us to navigate the complexities of these extraordinary times.
This has been a year for reflection, for a new appreciation of the value of collaboration when working towards sustainable growth, which, in creating value for you, our shareholders, leads to long-term socioeconomic development.
We have striven to adapt to unprecedented market conditions, maintaining a flexible attitude as events unfold in a fast-changing environment.
Teamwork has been vital to minimising the impact of the pandemic on our Company. By pooling our efforts, we have advanced our business plan, pursuing a robust portfolio that has held its own in the most adverse of circumstances.
As a result, we have maintained a solvent financial position while remaining committed to a decisive but conservative investment strategy, as reflected in our solid balance sheet and annual results.
We take great pride in being in a position to offer you peace of mind in such a complex scenario, and we are determined to continue demonstrating our ability to seek out the best opportunities while maturing our existing investments.
Yours faithfully.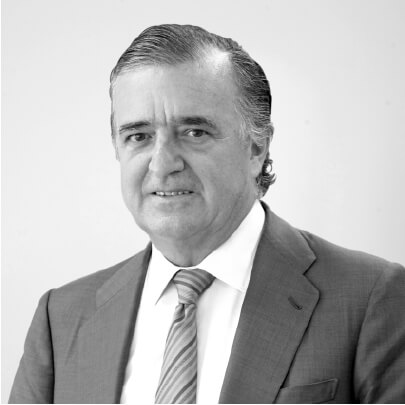 Luis Alfonso López de Herrera-Oria
Chief Executive Officer
Dear Shareholders:
Allow me to begin by thanking our Chairman and, of course, the other members of the board, for their invaluable support and hard work in recent months. Most especially, I'd like to thank you, our shareholders, for your unwavering confidence in our mission.
This has not been an easy year. The uncertainty generated by the pandemic has kept the market in a state of hibernation. However, thanks to our sound strategy and our defensive portfolio, focused on high-quality properties at competitive prices, we have succeeded in maintaining a sound and stable financial position.
COVID-19 has not affected our existing portfolio, thanks to our lack of exposure to the most vulnerable sectors and to the safety measures rolled out across all of our properties, which allowed us to collect 100% of rents owed at the beginning of the year. Refurbishment projects remain on schedule, with only very minor delays due to the lockdown, and we are on track to deliver our new-build projects as planned at the end of 2021 and 2022.
As a result of our team's expertise, in-depth market knowledge and skill in adapting to meet targets, we successfully acquired two office buildings, representing a total committed investment of EUR 65 million. Their ability to spot new opportunities in the market, along with the strong performance of our existing portfolio, was instrumental in achieving a 24% revaluation in 2020, taking us to a value of EUR 276 million.
I should also highlight our strong balance sheet, which reflects a portfolio full of opportunities, low leverage and a liquidity position that gives us plenty of flexibility for future investment decisions. Although short-term forecasts may be discouraging, we strongly believe that the long-term prospects for our strategy and portfolio are very bright.
Since our IPO just two years ago, our EPRA NAV has increased by 13%, reaching €10.90 per share at the close of 2020. Last year, we made a profit of EUR 13 million, bolstered by an 8.4% rise in gross rental income over the previous year.
It has also been a year of progress in sustainability and social responsibility. Our portfolio is now financed with 100% green loans, we have undergone a preliminary GRESB assessment and we were awarded the EPRA BPR "Most Improved" Award at Silver level. Our efforts to become leaders in responsible management encompass every area of our Company, from pursuing the most demanding certifications for our portfolio to undergoing corporate assessment by our sector's most respected institutions. All of these efforts demonstrate our firm belief in the importance of transparency, integrity and good governance in everything we do.
In 2021, we will hold firm to our conservative ethos while remaining alert to changes in the market, ready to adapt and take advantage of the best opportunities. With a clear focus on creating value, we will continue to work closely with our shareholders, suppliers and tenants to ensure our company's strength and resilience, no matter the circumstances.
My warmest regards to you all.